University Student dies in the hands of boyfriend who later killed Himself
University Student dies in the hands of boyfriend who later killed Himself
A young lady who was doing her final year of medicine at the University of Limpopo has died in the hands of her boyfriend who then later killed himself.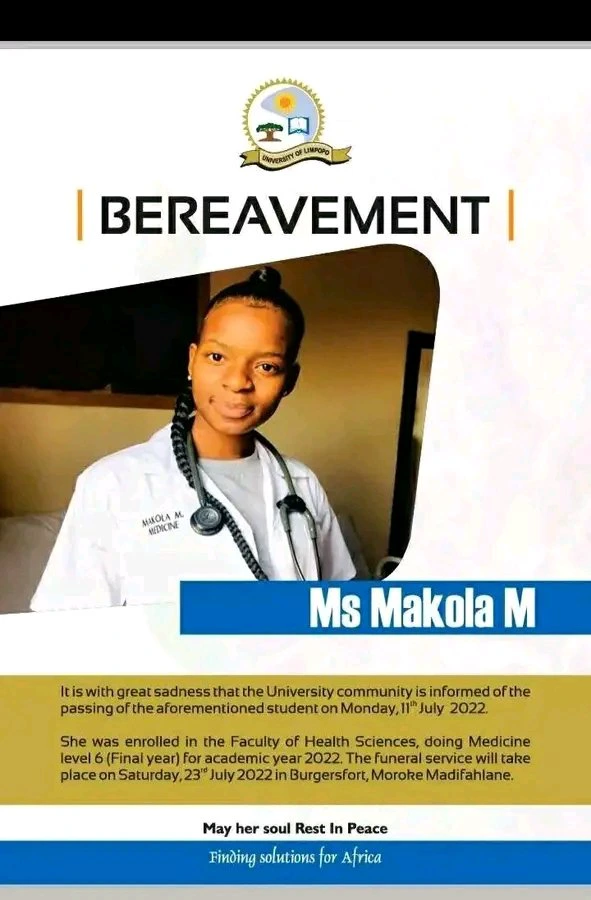 This is sad news as the University actually announced it, and this lady was enrolled in the faculty of health sciences, and she was doing medicine (level six) which was her final year for the academic year 2022.
This is something very wrong especially because this woman had fallen victim for all these problems as now the law will fail to take its cause because the young men also killed himself.
University students are usually victims of such issues and as such they should be spoken to, and they should actually find someone to open up to when they have got issues.
This is very sad news because this lady was just finishing her studies, and was going to be very successful.
Content created and supplied by: ThePublicChoice (via Opera News )