Most people are afraid of dating Sangomas, take a look at what people said
Most people are afraid of dating Sangomas, take a look at what people said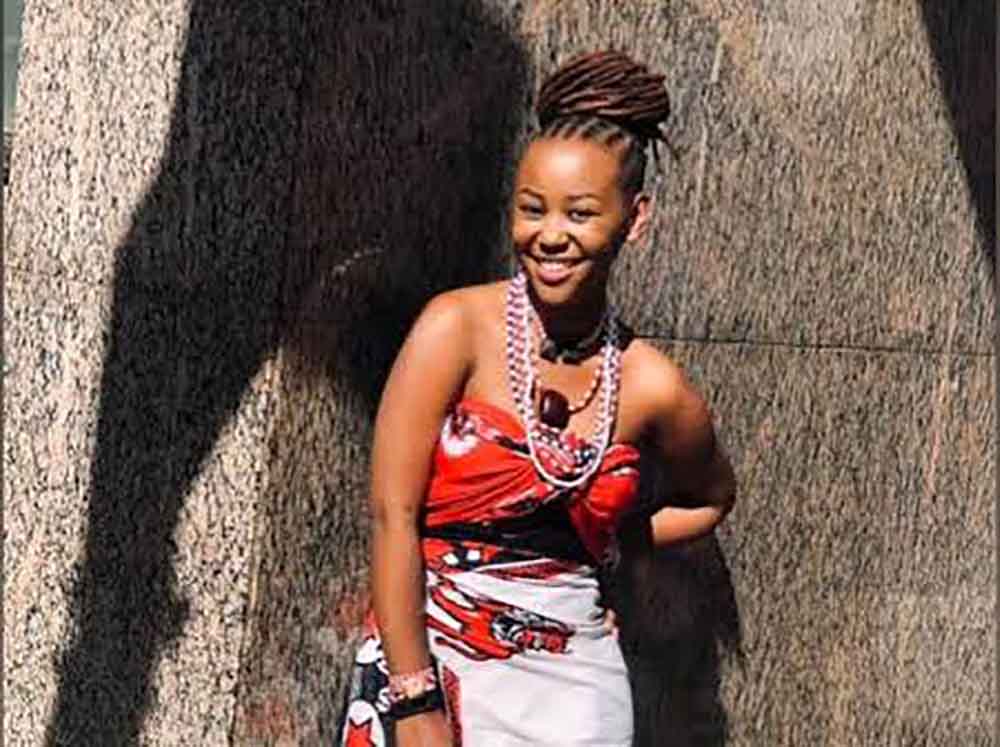 A certain individual shared a picture of two young beautiful ladies who have accepted the calling of being Sangomas. The picture was captioned, "would you date them" and comments showed that indeed people are afraid of dating Sangomas.
Traditional healers (sangomas) are known to be spiritual people and their work is to heal people and assist them with different things.
To show that people are afraid of dating Sangomas, I will share some of the comments:
"Imagine yall chilling then she says "I see u planning on cheating tomorrow" aweh mma 😭".
" To be honest. People who are heavy on their beliefs are a no for me. All types of beliefs."
" Never….they sometimes go through a period where they shouldn't have s3x it can even be an abstinence of 3 months 😭".
" I once did, one night she froze like a rainbow chicken in a freezer, her body cold as -12 degrees Celsius. I never panicked like that before thought she was dead only for her to say "hi" after 30 mins 😏".
" I wouldn't dare, I don't even sit next to someone who's wearing the sangoma attire…I had a traumatic experience with my late friend who had a calling..to be honest, I'm scared of sangoma".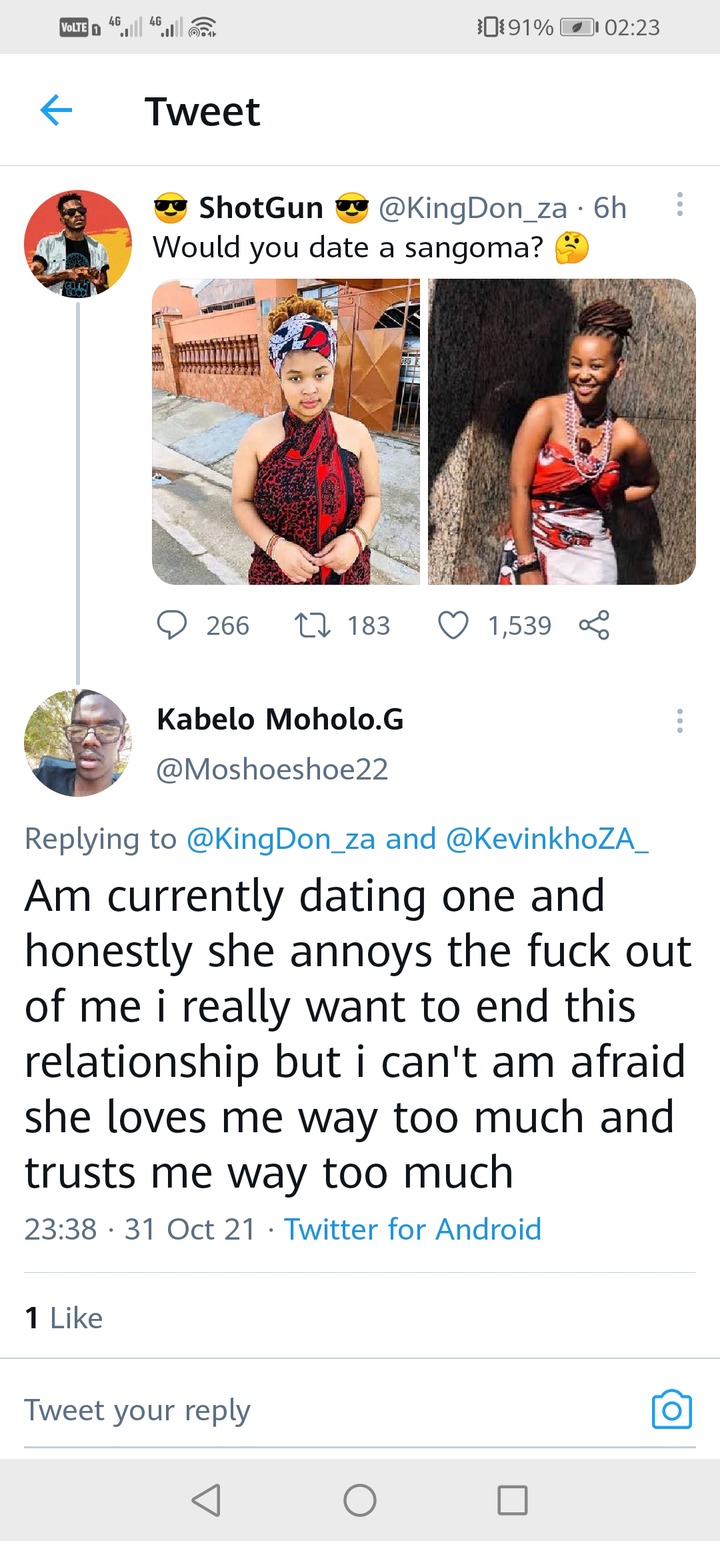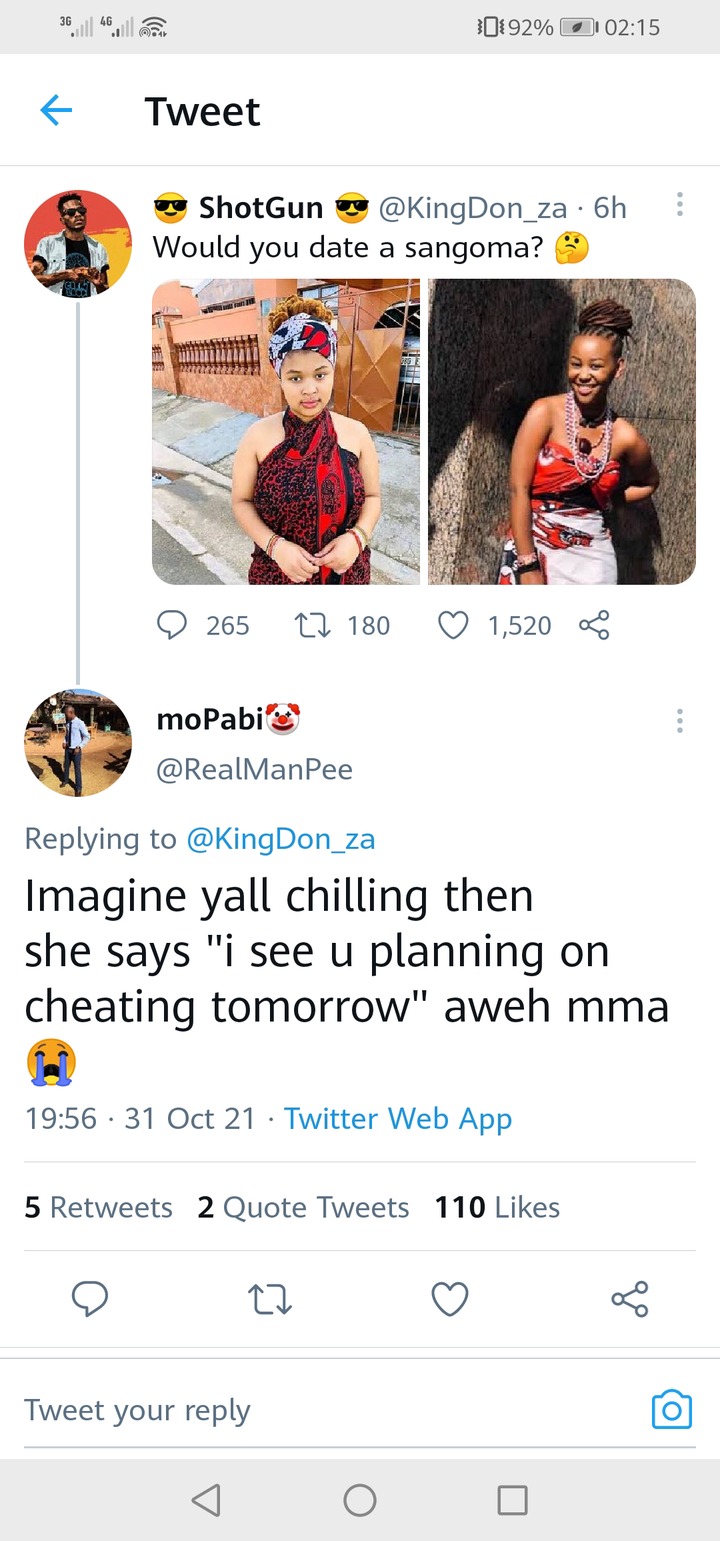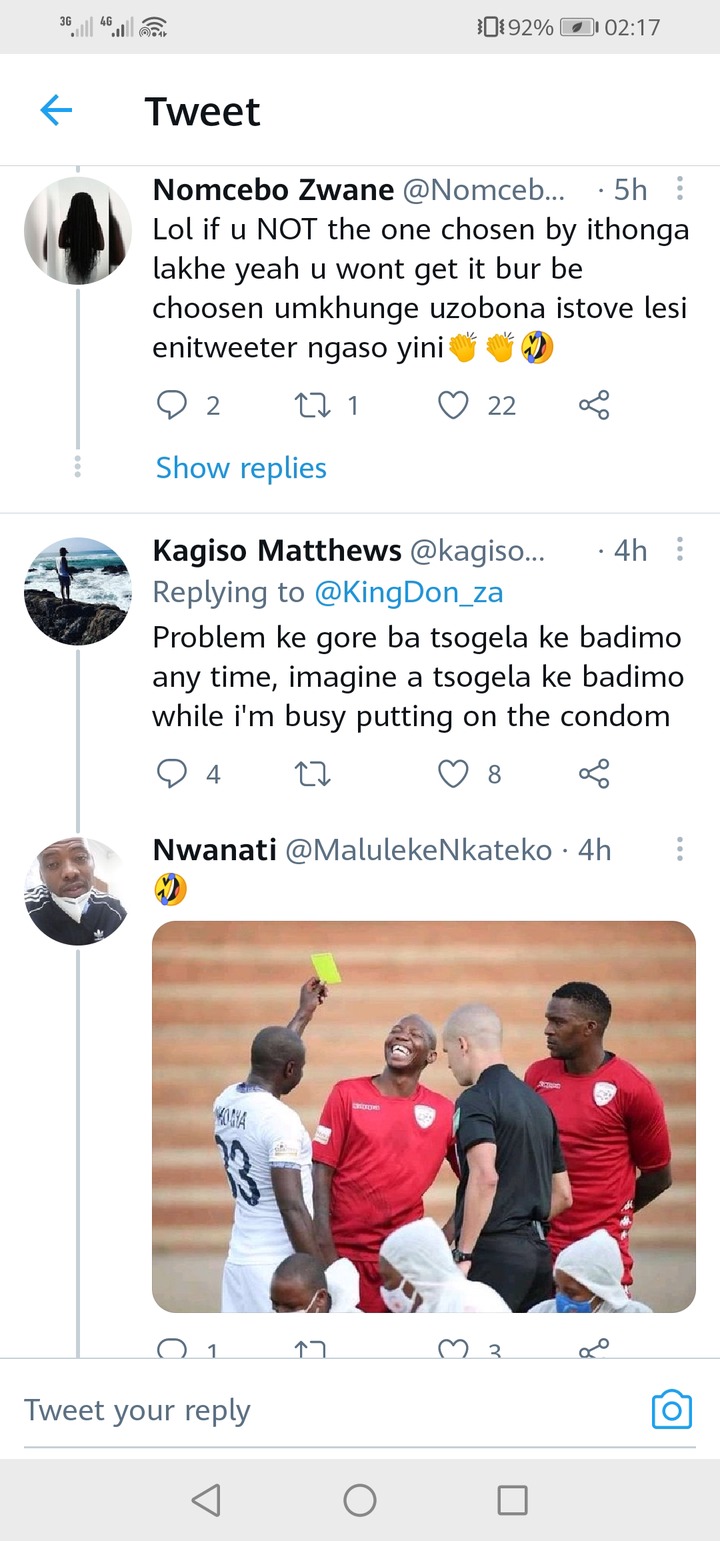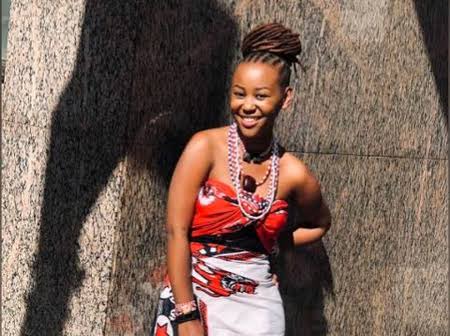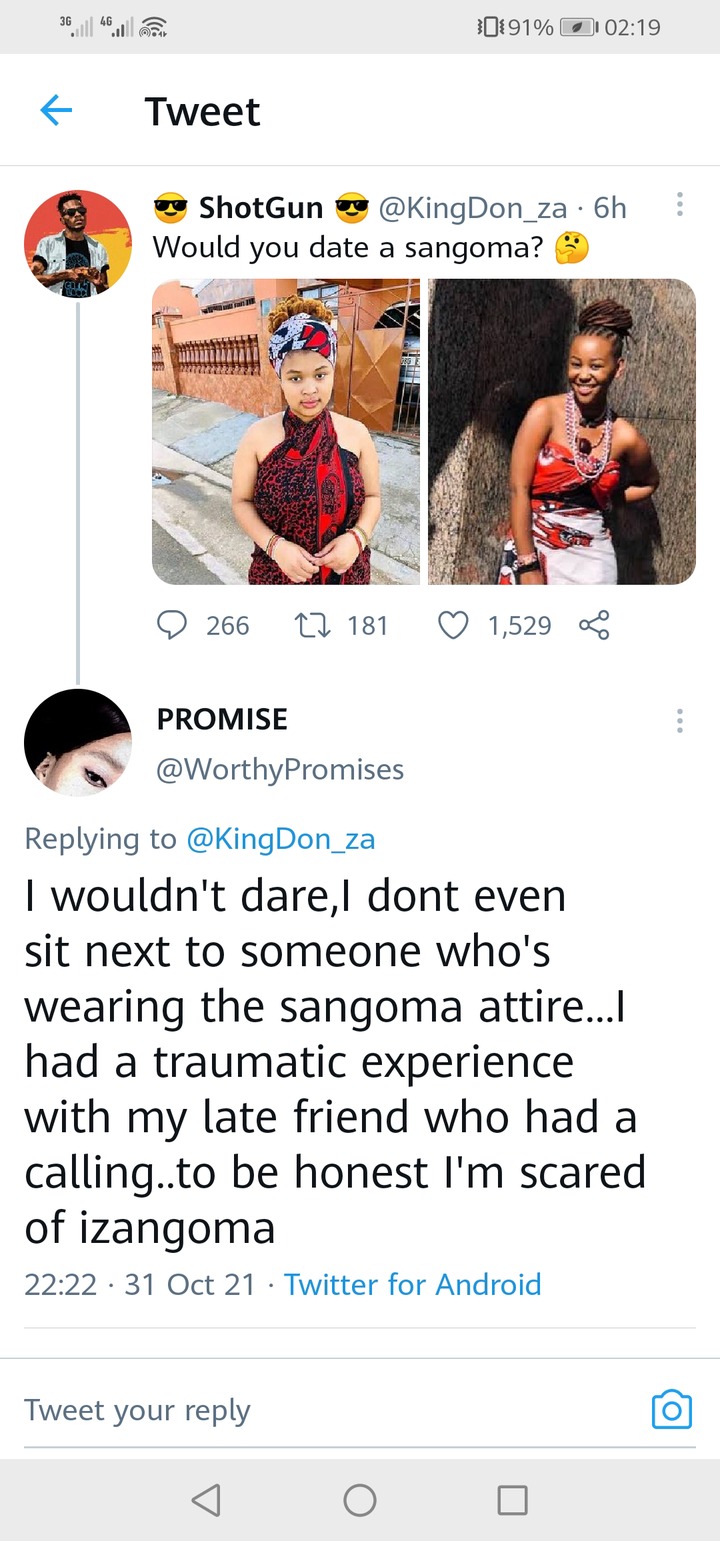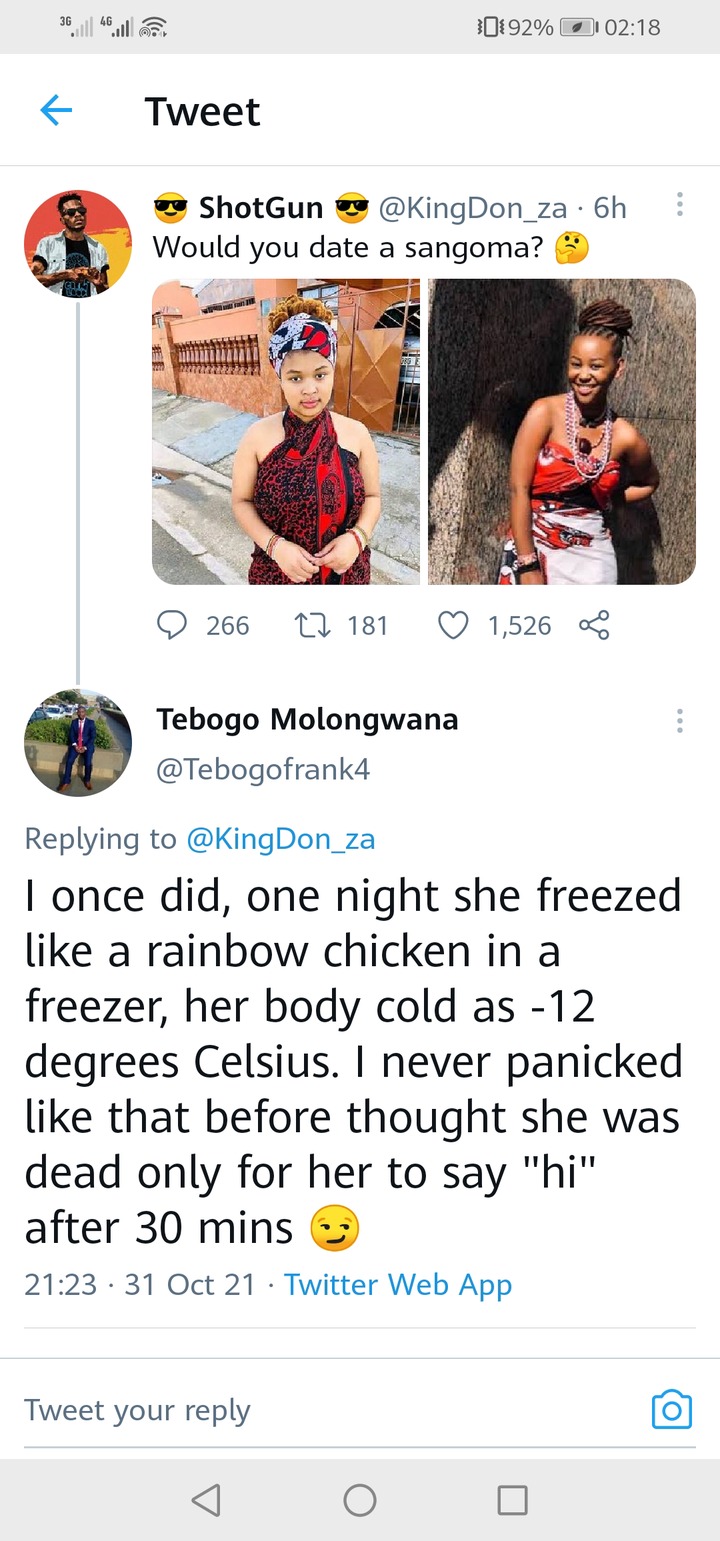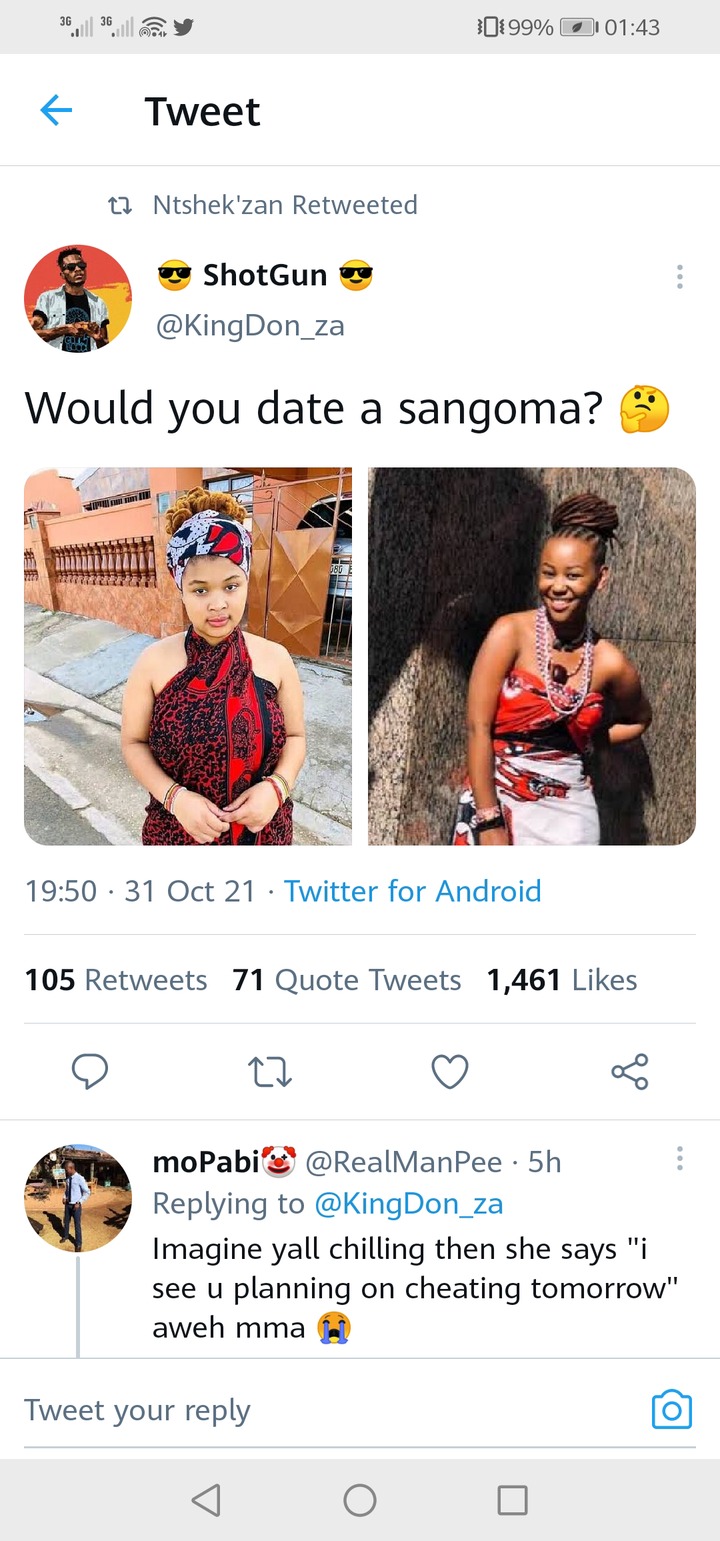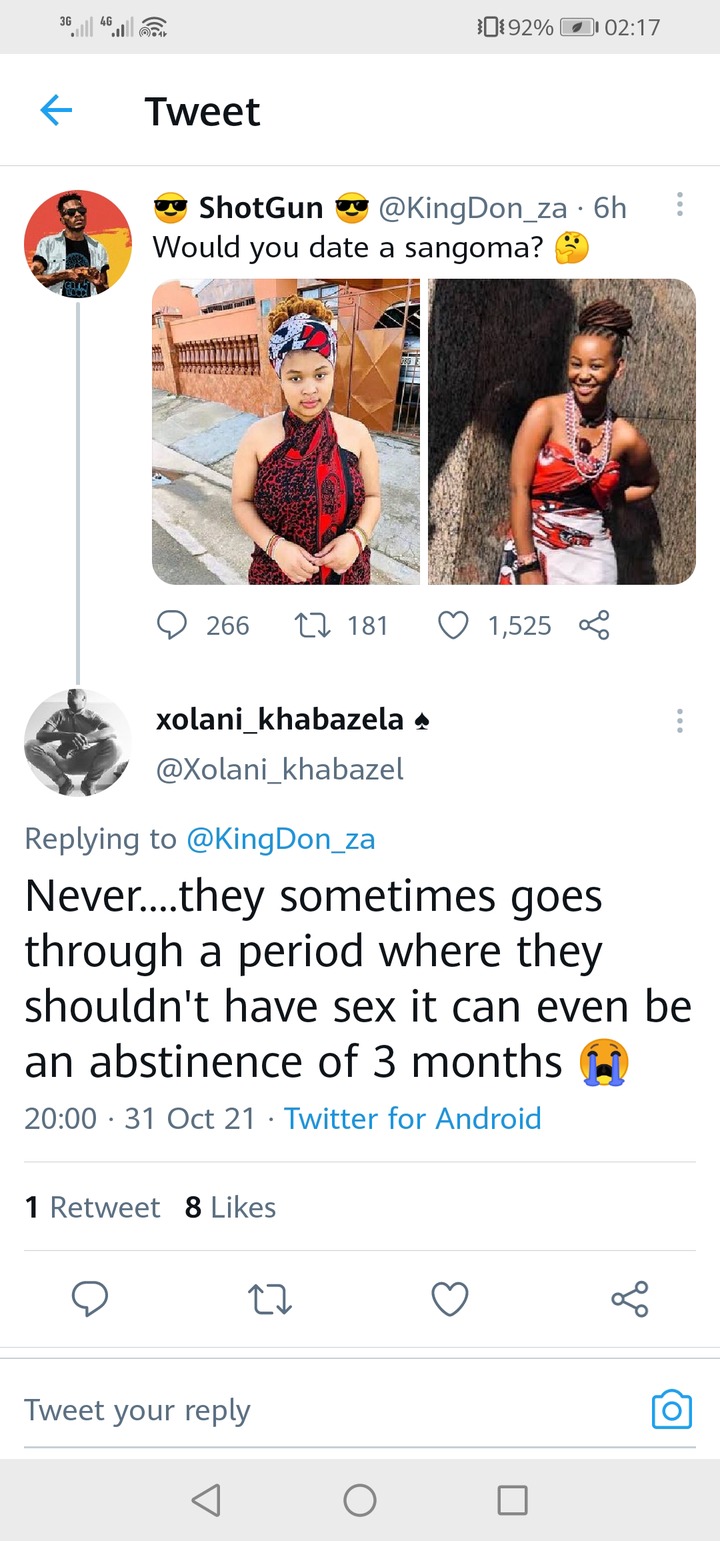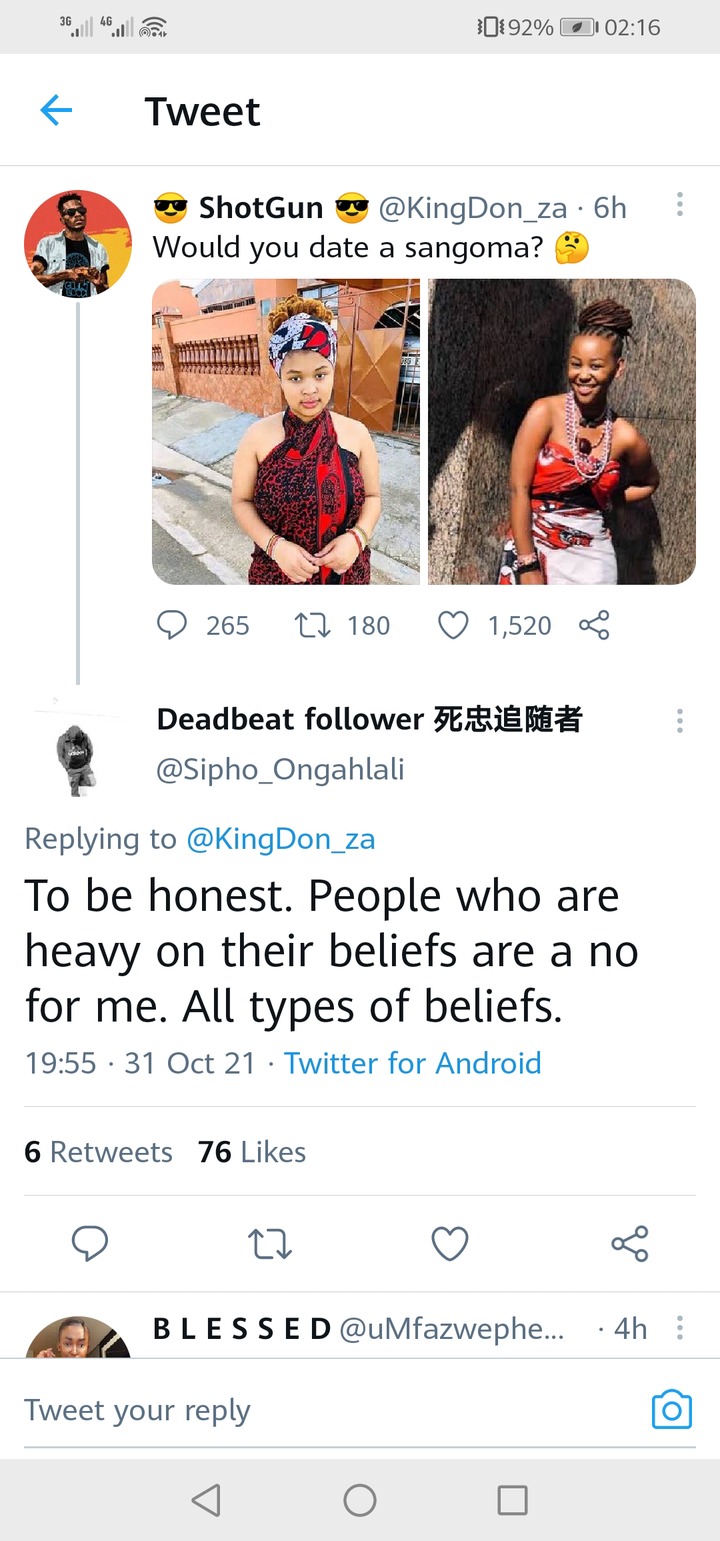 Content created and supplied by: Breakingnews101 (via Opera News )